Bill Bitner's Home Page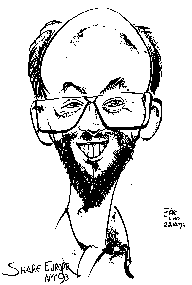 I joined IBM in 1985 and up to early 2011, I had worked in VM performance. I have a love for performance. If you love performance (or hate it) you might want to check out the other VM performance info. My understanding of what VM performance means in the real world grew greatly when I became a development rep to the VM Performance and Capacity Planning Project of the SHARE organization.
In 2011, I took a new role in the z/VM Development Lab in what I call Customer Focus and Care. In this role, I help IBM account teams and customers get over hurdles in their efforts to get the most out of z/VM virtualization. I help them leverage the skills and the expertise of Development Lab. I also attend planning and design meetings to help guide the product with the view of the customer.
More of my Tidbits...
Downloads
The packages are:
MONVIEW - various tools and pipe filters to work with raw monitor data.
EMIFREPT - simple tool to get report on EMIF channels from VM monitor data.
VDISKRPT - simple tool to get report on virtual disk in storage usage from VM monitor data.
You can email me at bitnerb -at- us.ibm.com if you have comments, questions, or suggestions.