Last Updated: 11 September 2023
Welcome to the overview page for z/VM Education. The education content has been developed directly by the IBM z/VM Development organization, and is intended to be used by anyone that is interested in learning more about z/VM. Find a z/VM video education roadmap that delivers a custom level of instruction for your current role.
z/VM education roadmaps
New z/VM education videos are now available. These videos have been created by the IBM z/VM Development team along with others within the IBM zSystems organization. Videos range from basic introductory courses to more advanced z/VM topics. Several roadmaps have been created for you to find the appropriate level of z/VM education for your role. More videos are being added to the roadmaps on a continuous basis.
Featured z/VM education video
z/VM Virtualization Basics is the perfect starting point for anyone interested in learning about the basics of IBM z/VM. The presentation delves into the history of z/VM that first began more than 50 years ago. The presentation explains the reasons for virtualizing, and goes over the concepts of IBM Z hardware and the z/VM Hypervisor.
New z/VM education video
z/VM Performance Data Pump is a new way to monitor performance on your z/VM systems. Part of the z/VM Performance Toolkit product, the Data Pump allows you to get real-time visualizations of your z/VM system using interfaces like Grafana and Splunk.
Featured z/VM how to video
How to Use GETSHOPZ - Transfer files to your z/VM system using a secure web-based GUI
More z/VM education resources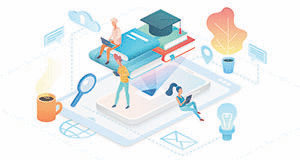 Additional Links to z/VM Education
Links to tutorials and more z/VM education resources
z/VM Related Live Virtual Classes
Linux on IBM Z and LinuxONE - Technical Webcast Sessions