Celebrating VM longevity!
Viva VM!
A few short years ago, the VM community celebrated VM's 25th in 1997.
VM marks 30 years on August 2, 2002!
Happy 30th Birthday, VM !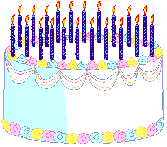 Happy 30th Birthday, VM! IBM announced its first official VM product on August 2, 1972. That product was VM/370. Who would have known that it would evolve into today's z/VM --a popular, flexible, scalable, interactive system favored by many worldwide. Built on a solid foundation of experience, today's VM is IBM
zSeries virtualization technology.
In addition to the excellent technical program at SHARE user group in August, there will be a VM birthday celebration at SHARE at 6pm on Wed, August 21.

Read about some upcoming VM events ... where you can learn about z/VM V4 and Linux on zSeries